WHAT IS LOW BACK PAIN?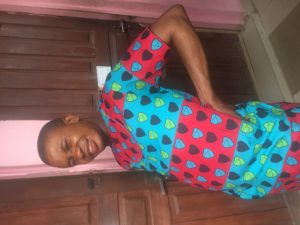 Low back pain is a common, painful condition affecting the lower portion of the spine, lower back pain (LBP) also known as (Lumbago) is a common complaint of most people in Nigeria, and one of the most common reasons people go to the doctor or miss work.
On the bright side, you can take measures to prevent or lessen most back pain episodes.
WHAT ARE THE SYMPTOMS OF LOW BACK PAIN?
Symptoms of low back pain are usually self-diagnosable often which includes:
Pain in the lower back.
Pain in the hip.
Pain in the back.
Pain in the leg.
Pain in the muscles.
Pain in the bones.
Leg numbness or pins.
Back dysfunction or muscles spasms.
Muscle ache
Shooting or stabbing pain.
Limited flexibility or range of motion of the back.
Inability to stand up straight.
WHAT ARE THE TYPES OF LOW BACK PAIN?
There are many ways to categorize low back pain, three common types includes:
Mechanical back pain.
Non- Mechanical back pain.
Referred pain.
WHAT ARE THE CAUSES OF LOW BACK PAIN?
Low back pain often develops without a specific cause, Conditions commonly caused by low back pain includes:
Muscle or ligament strain.
Bulging or ruptured disks.
Skeletal Irregularities.
Highly physical jobs.
Sedentary jobs.
Prolonged sitting.
Cigarette smoking.
HOW IS LOW BACK PAIN DIAGNOSED?
Low back pain resolves using imaging test such as:
X- rays.
CT Scans.
Magnetic resonance imaging (MRI)
Nerves electromyography.
WHEN TO SEE US AT ADEBAYO LIVING TOWER HOSPITAL
Although low back pain can make you uncomfortable and bring pain, it also has adverse effect on the person's physical life.
Therefore it is essential for anyone who has noticed any signs or symptoms of low back pain to see a doctor as soon as possible.
WHAT YOU CAN DO BEFORE COMING TO SEE US AT ADEBAYO LIVING TOWER HOSPITAL
Write down key personal information including any mental or emotional stressors in your life.
Make a list of your key medical information, including any other conditions for which you're been treated and the names of any medications, vitamins, or supplement you're taking.
Note any recent injuries that may have damaged your back.
Take a family member or friend along if possible.
Write down questions to ask your doctor. Creating your list of questions in advance can help you make the most of your time with your doctor.