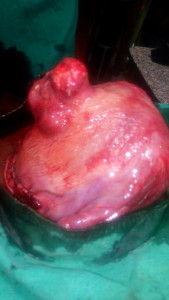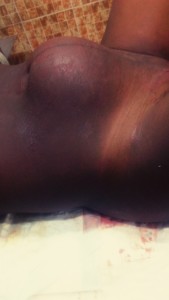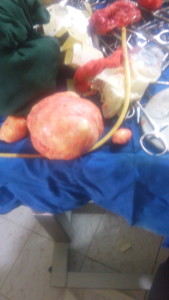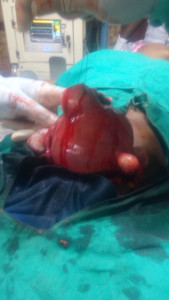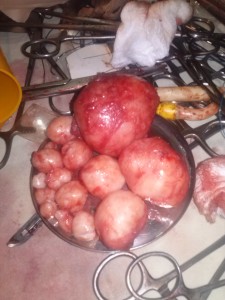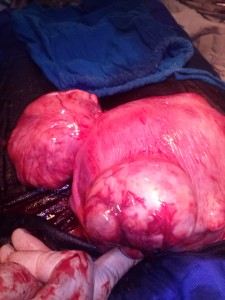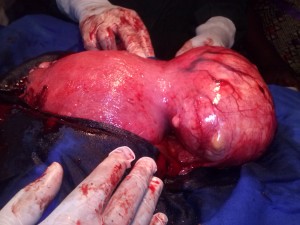 UTERINE FIBROIS: ( MYOMAS, LEIOMYOMAS OR FIBROMYOMAFIBROIDS)
COMMONLY ASKED QUESTIONS ABOUT FIBROID IN BADAGRY.
IN A RANDOM SAMPLES OF OPINION AND BELIEVE ABOUT FIBROID IN 200 WOMAN OF CHILD BEARING AGE THE COMMONLY ASKED QUESTION ABOUT FIBROID INCLUDES THE FOLLOWING.
Also known as Myomas, are non-cancerous growth of the uterus that often appear during child bearing years. Uterine fibroid developed from the smooth muscular tissue of the uterus (myometrium). A single cells divide repeatedly, eventually creating a firm, rubbery mass distinct from nearby tissues.
The growth patterns of uterine fibroid vary, they may grow slowly or rapidly, or they may remain the same size. Some fibroid go through growth spurs, and some may shrink on their own. Many fibroid that have been present during pregnancy shrink or disappear after pregnancy, as the uterus goes back to a normal size.
Fibroid range in size from seedlings, undetectable by the human eye, to bulky masses that can distort and enlarge the uterus. They can be single or multiple, extreme cases expanding the uterus so much that it reaches the rib cages.
WHAT SYMPTOMS CAN I HAVE WHEN I HAVE A FIBROID
Fibroid location, size and number influence sign and symptoms which includes.
Heavy menstrual bleeding
Pelvic pressure or pain.
Prolonged menstrual periods.
Backache or legs pain.
Frequent urination.
Difficulty emptying your bladder.
WHAT ARE THE TYPES OF FIBROID
Submucosal fibroid.
Intramural fibroid.
Subserosal fibroid.
WHEN SHOULD I BE WORRIED ABOUT MY FIBROID?
 When any of this or more than one of these happens:
When experiencing consistent pain during intercourse.
When finding it difficult emptying your bladder.
When experiencing very heavy or painful periods
When experiencing pelvic pain that doesn't go away.
When the uterus or abdomen enlarged.
When experiencing spotting or bleeding between periods.
WHAT ARE THE REAL CAUSES OR FIBROID?
Genetic changes: There's also some evidence that fibroid runs in families.
Hormones: Estrogen and progesterone, two hormones that stimulate development of the uterine lining during each menstrual cycle in preparation for pregnancy, appear to promote the growth of fibroid.
CAN FIBROID HAVE COMPLICATIONS ON MY BODY ?
Although uterine fibroid usually aren't dangerous, they can can cause discomfort and may lead to complications such as anemia from heavy blood loss
The Answer Is No