CELLULITIS
Cellulitis is a common, potentially serious bacterial skin infection. Cellulitis appears as a swollen, red area of skin that feels hot and tender. It can spread rapidly to other parts of the body. Cellulitis isn't usually spread from person to person.
Cellulitis might only affect only your skin's surface, or it might also affect tissues underlying your skin and can spread to your lymph nodes and blood stream. Left untreated, the spreading infection can rapidly turn life- threatening.
WHAT ARE THE SYMPTOMS OF CELLULITIS?
Possible signs and symptoms of cellulitis which usually occur on one side of the body include:
Pain and tenderness in the affected area.
Skin dimpling
Red area of skin that tends to expand.
An abscess with pus.
WHAT ARE THE TYPES OF CELLULITIS?
Cellulitis can be classified into different types, according to where it appears these includes:
Hand cellulitis.
Periorbital cellulitis.
Facial cellulitis.
Leg cellulitis.
Nasal cellulitis.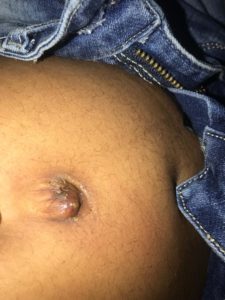 WHAT ARE THE CAUSES OF CELLULITIS?
Cellulitis occurs when certain types of bacteria enter the skin through a cut or crack. Staphylococcus and streptococcus bacteria can cause this infection.
The infection can start in skin injuries such as:
Bug bites.
Surgical wounds.
Athlete's foot.
HOW IS CELLULITIS DIAGNOSED?
Your doctor will likely be able to diagnosed cellulitis just by looking at your skin. Doctor will perform a physical examination such as:
WHEN TO SEE US AT ADEBAYO LIVING TOWER HOSPITAL
If you experienced some of the symptoms listed above, our medical expert can come to your aid through standard, latest and medical intervention which has produce good result.